Anthony Joshua's instagram feed showcases a training regimen that surpasses anything in the Rocky films (including Rocky IV… and including Drago's efforts)… the man is surely the finest physical specimen to ever step in a boxing ring.
A heavyweight who seems to physically have covered every possible angle in preparation for his showdown with Wladimir Klitschko at Wembley on the 29th April. The two have sparred before and now the protege defends his belts against the old master. Whoever wins, what wont be disputed is the sheer unbelievable power and speed of AJ.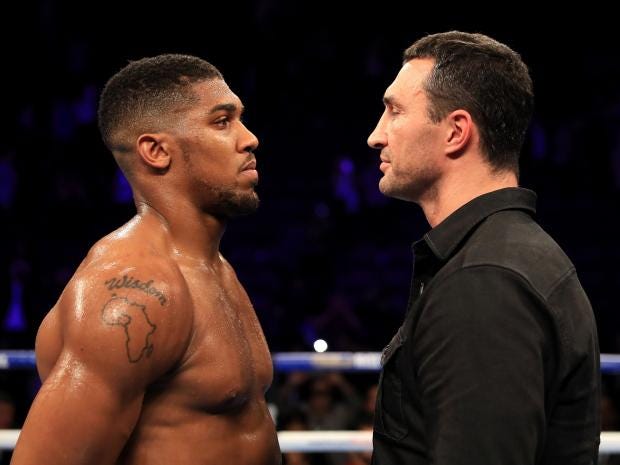 Back in 2012 having won gold at the London Olympics he went head to head with a field of other British medalists to race over 100m, beating a field of triathletes (the Brownlee brothers), a high jumper, rower, swimmer, and a surprisingly slow Mo Farah, to win over the 100 meters, in the wet and without any prior sprint training in a time of 11.53 seconds. Not bad for a 6ft 6inch 18 stone boxer.